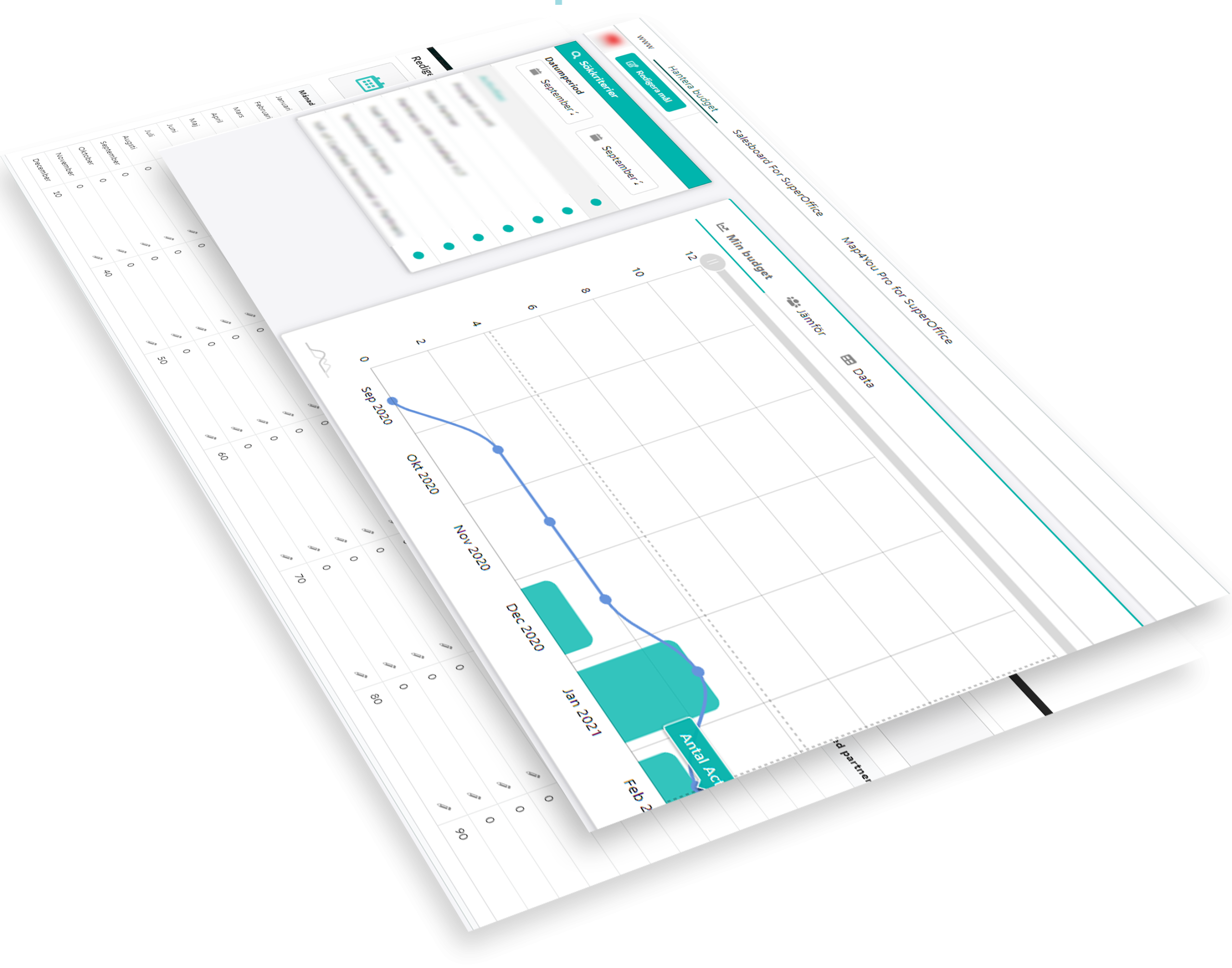 Budget/Potential management
Are you looking for a solution to manage your budget and/ or work with potential in your CRM system. We have developed a solution that offers a lot of flexibility when it comes to how to work and follow up against a budget. Everything from setting a budget for a salesperson against, for example, expected sales to having more complicated dimensions such as customer and product groups. We also have a solution for how to easily work with potential, a potential matrix where you can see how many companies with certain potential you have and what you have done on these accounts.
Set a budget for different dimensions, eg seller, customer, product group.

Show in graphs how the sellers are compared to set goals.

Set potential, long-term goals that change your image of which customers the sales work should focus on.

Potential matrix as a graphic shows the seller's customers and prospects based on potential.
Work with budget and potential
Budget/potential management!