HubSpot integration to SuperOffice
Through a two-way sync between HubSpot and SuperOffice CRM you ensure a higher degree of control over your customers buying journey.
Marketing will receive clearer information about existing customers and sales will have new leads automatically registered in SuperOffice.
Easily define what is a Sales Qualified Lead (SQL) and create automatic notifications such as activities and e-mails to sales reps based on HubSpot data. Generate interests on contact card in SuperOffice when certain events are triggered – such as a person signing up to a news letter or completing a survey.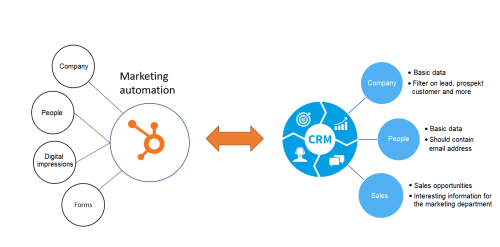 Key Functionality
Choose settings on a HubSpot form to update relevant data in SuperOffice
Generate workflows that trigger different events based on customer actions
Either through manual or automated approval generate new contact cards in SuperOffice
Choose selections for automatic sync from SuperOffice to HubSpot and let the integration update the contacts