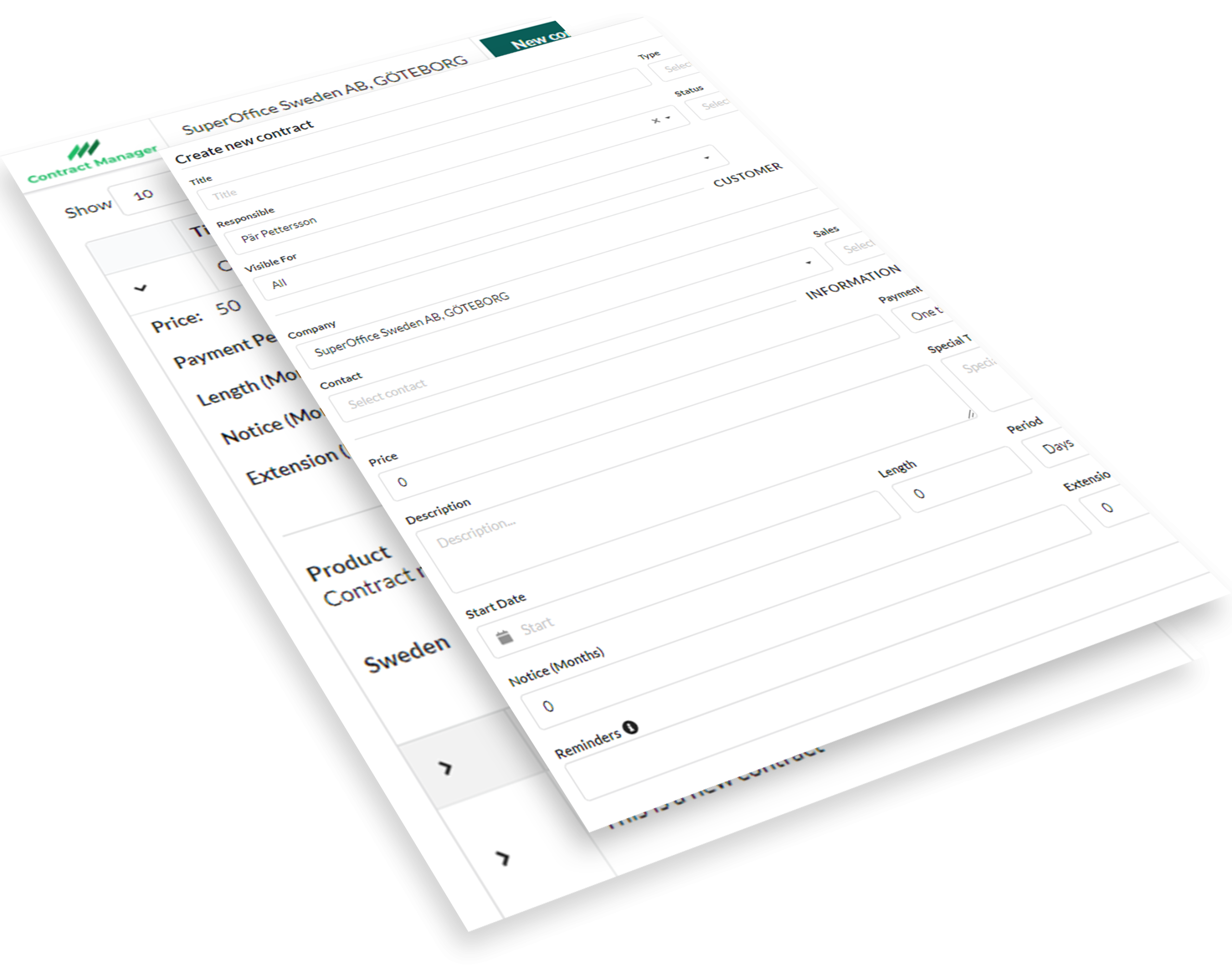 Contract Manager
Contract Manager helps you keep all your contracts in SuperOffice CRM in order. Increase your efficiency by being able to create new contracts directly from the customer's company card or the sales card.
Set automated reminders for yourself to make following up on each contract easy. The app will create tasks based on how often you want it to remind you. Quickly get an overview of all contracts associated with each company and manage them with a click of a button.
Products and productgroups

Terms and paymentdates etc.

Gain full controll over your contracts
The app is automatically added to SuperOffice CRM.
This app is priced at SEK 50 per user and month.
The number of users for this app is independent of the number of users for SuperOffice CRM online.
Payment is made by invoice, with 12-month subscription in advance.
You agree to our general privacy terms on this page: i-Centrum Privacy
All SuperOffice user plans.
i-Centrum will store information about your SuperOffice online account to be able to send an invoice.
i-Centrum will store the SuperOffice user_id for all user that uses the app.