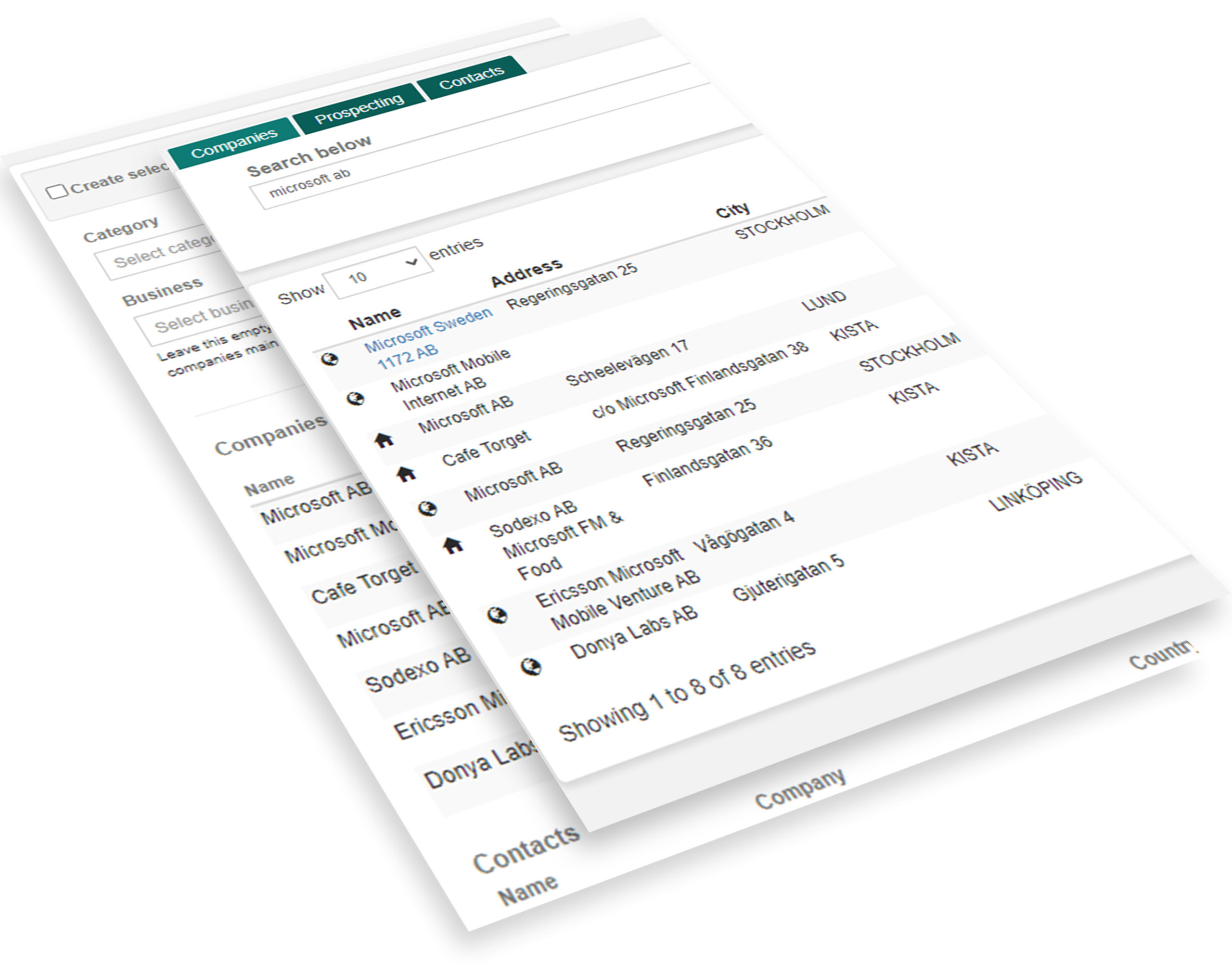 Bisnode Business Contacts 
Bisnode Business Contacts gives you the opportunity to identify and create customer and contact cards dicetly in SuperOffice with Bisnode data from 20 countries. Keep your database updated through Bisnode's monitoring service, ensuring automatic updates when a company's information changes. Use the prospecting service to find your target customer and create selections of these directly in SuperOffice.
Data quality

Automatic updates

Avoid duplicate records

Monitoring company and contact cards

Twin search – Use the Twin search funtion to easily find twins to your existing customers!

Linkage – Gives you information about the company structure, parent companies and subsidiaries.
Good data quality is everything
Bisnode Business Contacts !
Bisnode Business Contacts for SuperOffice gives you the opportunity to:
Create customer cards in SuperOffice with data from Bisnode
Ensure your customer cards are up to date through monitoring service
Identify head and branch offices and
Avoid creating duplicates as the integration does not allow multiple customer cards on the same customer
Identify decision-makers and monitor if there are changes in the management structure
Explore and create selections in SuperOffice by searching for companies that match your specific customer profiles