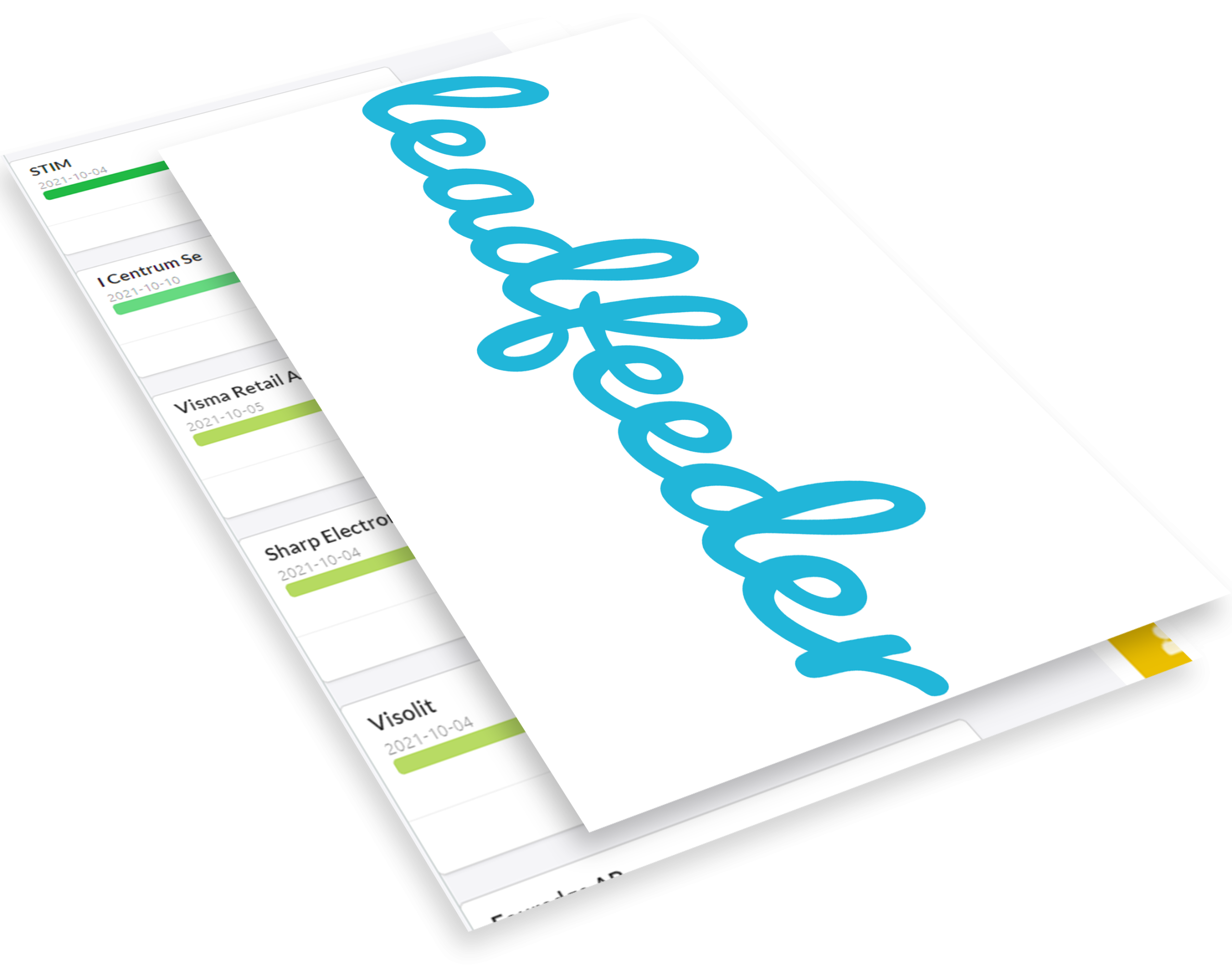 Leadfeeder
LeadFeeder gives you the opportunity to identify website visitors without requiring the customer to fill in a website form. By inserting a short code into your website, you will have the ability to identify which customers have visited your website. Using a series of filters, you can automate qualifying relevant leads and based on the rules and parameters you have defined. Our integration allows you to see all their information directly in SuperOffice where you can easily choose to add or update company cards and notify the owner of the lead to take action.
Identify which companies have visited your website without the need for forms

Identify specifically which pages customers have visited

Opportunity to see how the customer navigated around on your website

Create and update customer cards in SuperOffice

Notify company card owner to take action when necessary
The app is automatically added to SuperOffice CRM
Next time you log in to SuperOffice CRM Online, the ActivityBoard navigator button and web panels will be available and ready to use
This app is priced at €7 per user per month
The number of users for this app is independent of the number of your users for SuperOffice CRM Online
Payment is made by invoice, with a 12-month subscription in advance
You agree to our general privacy terms on this page: i-Centrum Privacy
All SuperOffice user plans.
i-Centrum will store information about your SuperOffice online account to be able to send an invoice.
 We will store the SuperOffice user_id for each user that uses the app.