Salesboard
Salesboard gives you full control over your pipe by gathering and visualizing your business opportunities on a Kanban board. You never have to leave the interface to create, update and filter your sales. The simple drag-and-drop interface makes it easy to keep your pipe up to date.
In Salesboard, you can also set a budget so that you can follow your or your group's sale outcome against the set budget.
Management View gives an overview of all sales

Create new and update existing sales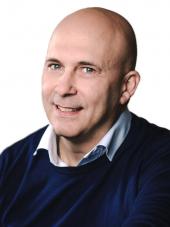 "You made it so simple to overview the offers so there is no excuse for not following up"
"So, if you want to visualize your sale success – then it's time to give Salesboard a try and enjoy an intuitive system that helps you plan and advance in your sales!"
"Salesboard is saving us a lot of time and helping our sales reps keeping track of sales, and not miss out on a deadline."
Gain control of your salepipe
A snapshot of your open opportunities on a Kanban board makes it easy to:

Quickly filter opportunities using dynamic date ranges to focus on those that are relevant
Keep your pipeline up to date
Improve your hit rate
See how many days since sale was created and how long it has been in each phase
Currency conversion – show opportunity value in system currency regardless of which currency it is registerd in
Use management view to group sales based on users and user groups
14 days free trial
When the trial period ends, Salesboard will be disabled if you do not start a subscription
The app i automatically added to SuperOffice CRM
Next time you log in to SuperOffice CRM Online, the SuperOffice navigator button and web panels will be available and ready to use
This app is priced at SEK 50 per user per month
Management View is a addition that costs SEK 40 per user and month
Payment is made by invoice, with a 12-month subscription in advance
You agree to our general privacy terms on this page: i-Centrum Privacy
Active account for SuperOffice Online*

License covering the Sales User Plan.
 *Salesboard is also offered to customers who run SuperOffice on their own server, then a installation cost of SEK 5 600 will be added.
i-Centrum will store information about your SuperOffice online account to be able to send an invoice.
We will store the SuperOffice user_id for each user that uses the app.